The latest Longines World Show Jumping rankings have just been released, with Co Cork's Shane Sweetnam now among the World Top-10 and is Ireland's top-ranked rider.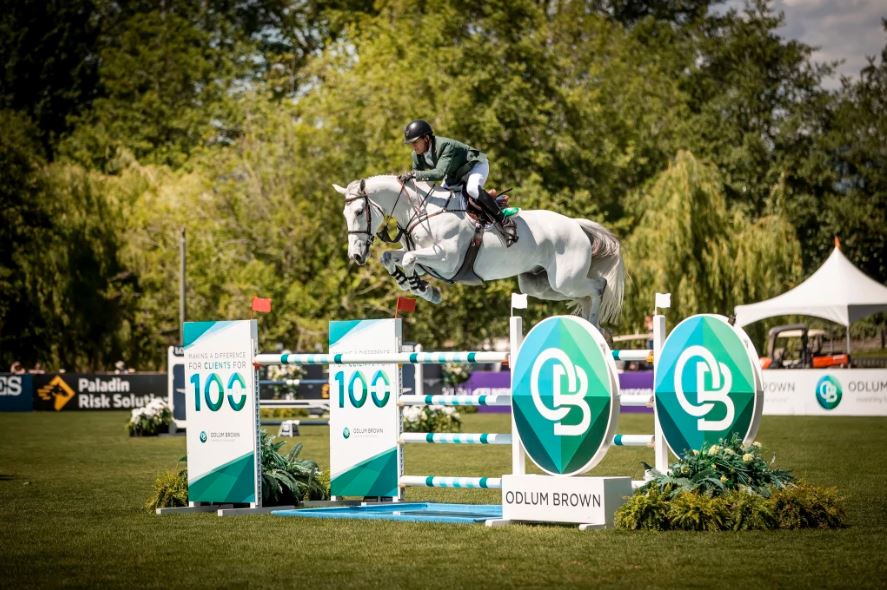 Originally from Kanturk in Co Cork and now based in the United States, Shane Sweetnam has this month climbed three places to No.9 in the world – thanks in a large part to his continuing success with the brilliant Irish gelding CSF James Kann Cruz (ISH), who was bred in Co Galway by Patrick Connolly.
The current strength of Irish Show Jumping is reflected in staggering statistics, that show Ireland now has two riders inside the top-10, six riders inside the top 50, and an incredible 13 Irish in the top 100 – which is more than any other nation around the globe. In comparison among other sports, Ireland has three golfers inside the world top 100, and two riders from Ireland in the top 100 of the UCI World Cycling Rankings.
Following on from an outstanding year in 2022 which included an Aga Khan win at the Dublin Horse Show, CSF James Kann Cruz and Shane Sweetnam played a key role in Ireland's recent FEI Nations Cup win in Vancouver, Canada and the pair also recorded a runner-up finish in the five-star Grand Prix at the same venue.
CSF James Kann Cruz began his career on the local circuit in Ireland – first with John Mulligan in young horse classes during 2017 and 2018, before Waterford's Francis Connors took up the reins in 2019. They competed together at many of the gymkhanas and local shows around Ireland over the following three years for then owners Anne and Mary Gannon, before the gelding was purchased by Gismo Parters LLC for Sweetnam to campaign on the international stage in 2021.
The CSF prefix, stands for Connolly Stud Farm, who are based in Cummer, Tuam Co Galway and the Connolly family have noticed a huge increase in people contacting them for potential purchases since CSF James Kann Cruz burst onto the international stage.
Speaking this week to The Irish Horse Board, Patrick Connolly explained:
"We had a lot of calls after Dublin last year from people looking for foals so it has made a huge difference. It's great. Every time he goes jumping now you are looking forward to it. It keeps the bulb lighting all the time! He is going to knock fences like an horse from time to time but he is jumping very well at the moment and that's all you can ask of any horse.

"We sold him as a foal and we were lucky that the people that bought him and produced him. Sometimes horses get lost, they are sold as foals and they can end up anywhere. But thankfully the Gannon sisters Mary and Ann, produced him with John Mulligan and Francis Connors."
Patrick recalls watching CSF James Kann Cruz at the start of his career in 2017 at the Dublin Horse Show in the RDS.
"I remember seeing him jumping in Dublin in the 4-year-olds and he didn't get a good score but I thought he jumped very well although he was very open in front. The front end seemed to be improving all the time and eventually he went from John to Francis Connors. A good while later Francis was placed in a 1m50 class in Balmoral with him and before long Shane Sweetnam had him after that. Everyone got a bit of progress out of him along the line.

"As breeders, this is what you are trying to breed and you might get one in a million. You are not going to be able to say I'm going to produce another one next week. It's all a bit of luck as well – if the horse stays sound and gets into the right hands which is a big part of it. The last number of years foals seem to be going to the riders which is great. Sometimes in the past they went to people and they might have thought they were going to make a fortune off them and eventually they might have got fed up and were sold on when they discovered there was no big fortune in them. So there were a lot of good foals that might have been missed. But at least now, anyone who is buying those foals, they are intent on producing them."
Speaking about his current crop, Patrick outlined how busy Connolly Stud Farm is at present:
"We have 19 foals here now at the minute. We cover about 22 or 23 mares every year. We have a half sister to CSF James Kann Cruz who has a Zirocco Blue filly foal this year. The half sister to the mother of CSF James Kann Cruz has a colt foal as well. We have a half brother of CSF James Kann Cruz as well – that was an embryo."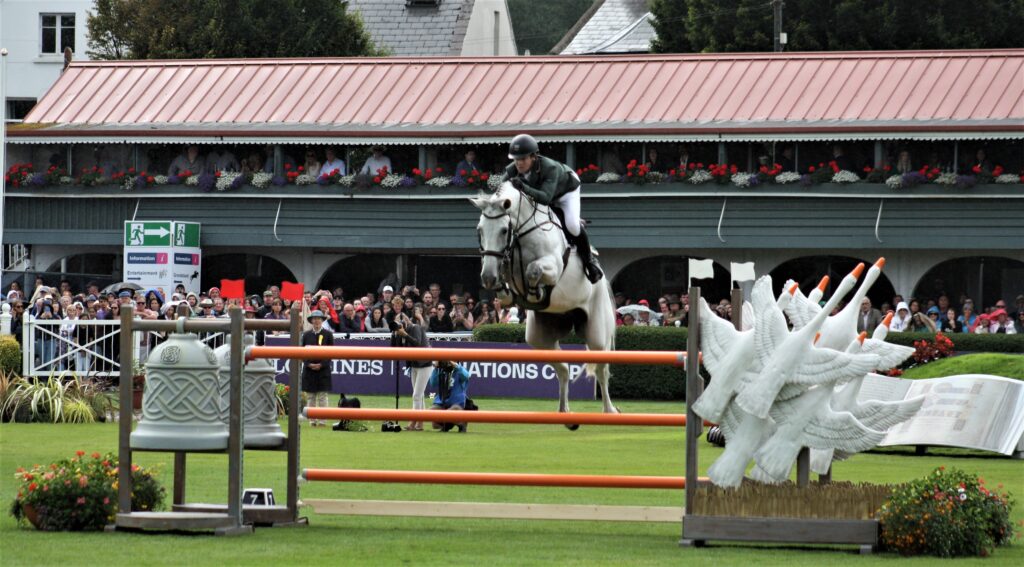 Forty-one-year-old Shane Sweetnam spoke to The Irish Horse Board this week, shortly after the latest world rankings were released:
"All the horses are jumping well at the moment and that obviously reflects in the rankings", said Sweetnam. "CSF James Kann Cruz – his results speak for themselves. He is always in the mix in any big class that he jumps in and that obviously gives a big boost to me in all of the major Grand Prix's. I don't look at the rankings too much but it obviously shows how consistent we are and James Kann Cruz and one of my other horses Alejandro have played a big role in that and it's great to have them.

Speaking about the form of CSF James Kann Cruz so far this year, Sweetnam added:
"He was very good in Florida and again in Vancouver. He jumped great in Aachen (GER). It didn't really happen for us there but he jumped great and that's all you can ask. I am looking forward now obviously with the Dublin Horse Show coming up [Aug 9th-13th] and hopefully after that, the European Championships. He feels in great shape so fingers crossed."
When asked about the boost that it gives to breeders, owners and producers to see a horse developed here in Ireland going on to become one of the most talked about horses in world Show Jumping, Sweetnam said:
"It shows the dream is there – the hope is there. You can have a horse in Ireland, breed it, produce it and it can go on to the very top. It certainly feels like the Irish breeding system has continued to get better in recent years and there are more of those horses turning up and hopefully there will be more still to turn up. It's great for me to have the horse obviously but it's great to be involved in that story."

"The Connolly family who bred CSF James Kann Cruz – they are not just once off breeders. Their passion, they think a lot about the process and put a lot of money into it. It's not easy, but to get that reward is really great. I know they are always following the horse and hopefully for the future there will be many more Irish breeders that put in that effort, can get that success."
Co Down's Conor Swail is just one place behind Sweetnam on the Longines World Rankings at No.10, while Derry's Daniel Coyle remains inside the top 20 at No.18. Others flying the Irish flag inside the top 50 include Darragh Kenny (No.30), Bertram Allen (No.31) and Denis Lynch (No.42). Shane Breen (56), Trevor Breen (85), Mikey Pender (86), Paul O'Shea (89), Cian O'Connor (90), Jordan Coyle (93) and Mark McAuley are also all inside the top 100.
Sweden's Olympic team gold medallist and double World Champion Henrik Von Eckermann remains on top of the Longines Rankings for the twelfth month in-a-row.
BREEDING
James Kann Cruz (ISH) – 2013 gelding by Kannan (KWPN) out of CSF Telly Cruz (ISH) by Cruising (ISH). Breeder: Patrick Connolly. Owner: Gizmo Partners LLC. Rider: Shane Sweetnam (IRL).