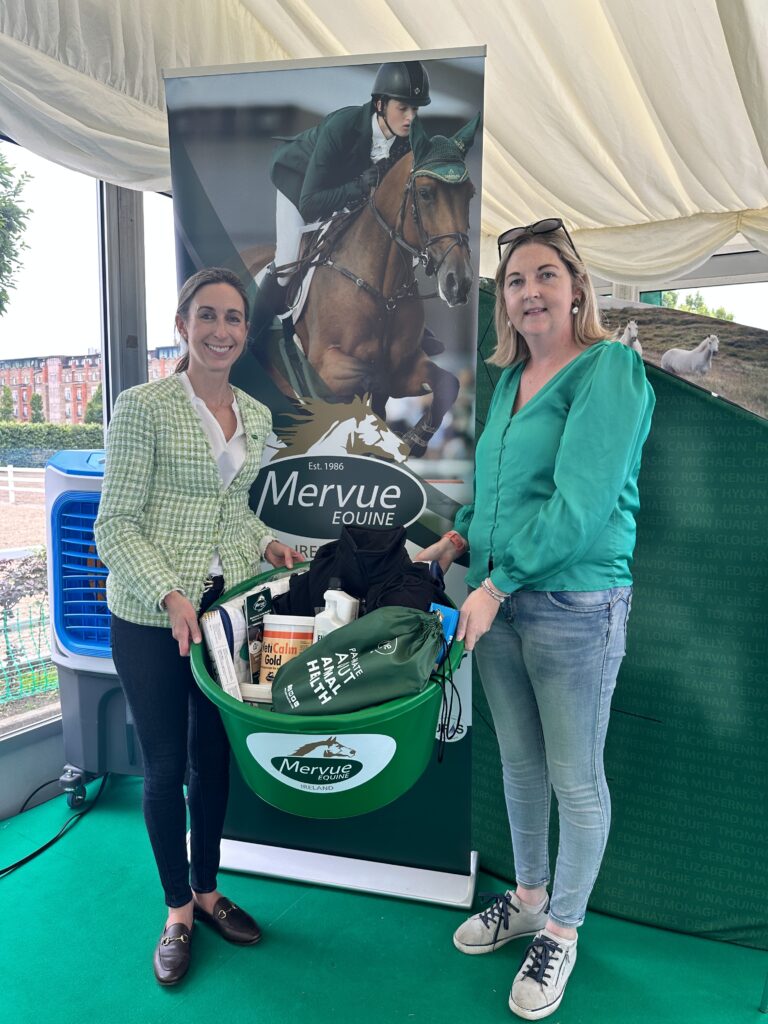 Caroline Chambers received 20% discount exclusive to Irish Horse Board members on her first order, as a IHB member, with Mervue Equine. Caroline was the winner of a fabulous hamper from our partner Mervue Laboratories following the draw at The Irish Horse Board stand at the Dublin Horse Show and having also availed of the member discounts, she very kindly got in touch with The Irish Horse Board with this lovely message:
"I have been a member of the Irish Horse Board for the past six years. I was delighted to renew my membership on the Irish Horse Board trade stand at the RDS this year. The staff members onsite talked me through the new website and how easy it was to renew online.
I was an international showjumping groom for years with Thomas Ryan and then Jack Ryan in the years to follow, and I have now settled in Clare where I breed and produce a few young horses myself. While traveling to shows internationally it was my role to keep the horses in the best condition and health possible to compete at the top level.
"I used Mervue products at the time and have always found that the horses thrived on these supplements. I was delighted to be pulled from the draw on the Irish Horse Board stand in the RDS to win the brilliant Mervue hamper. Since returning from the RDS I have used my 20% discount exclusive to Irish Horse Board members to buy 2 Equiboost Mineral Licks and Probiotic for my dog which I feel my animals have benefited from drastically. The products were delivered the very next day. The Irish Horse Board is a breath of fresh air to Ireland's equestrian community offering support and worthwhile relevant incentives for breeders, producers and competitors.
"Thank you to Mervue and The Irish Horse Board for being in tune with the needs of the equine community in Ireland."
Caroline Chambers