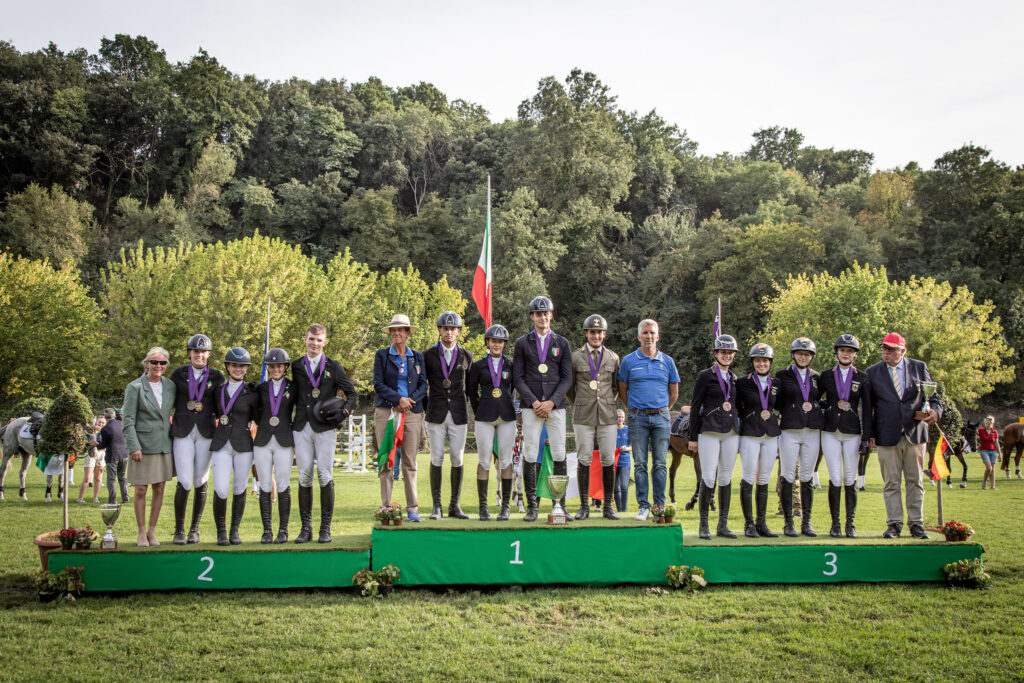 In another outstanding performance from Irish athletes at Championship level, the Irish U21 (Young Rider) Eventing team won the silver medal today (Sunday) at the FEI European Youth Eventing Championships in Montelibretti, Italy.
Managed by Sue Shortt, the Irish quartet of Waterford's Heather O'Connor (HSH Has It All (ISH), Westmeath's Chloe Fagan (Comte Ligniere Z), Kildare's Alannah Kelly (Cooley Bounce (ISH) and Galway's Godfrey Gibbons (Milchem Free Spirit (ISH), finished just behind the home team from Italy who took gold, while Germany collected the team bronze.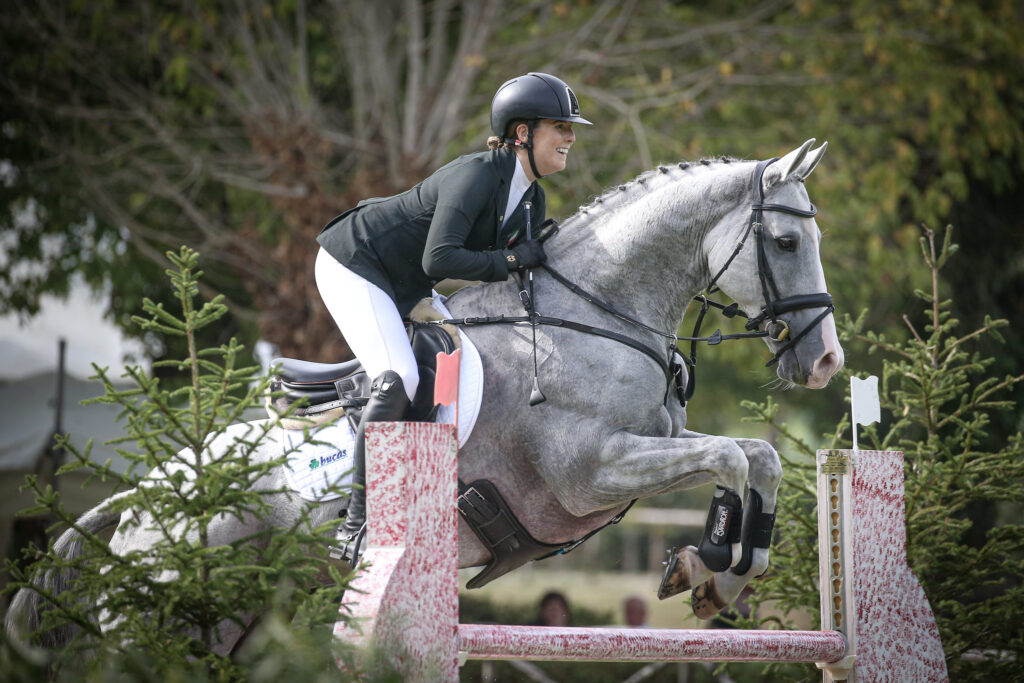 Alannah Kelly (pictured) also claimed the individual bronze medal, with three Irish riders finishing inside the top 10. Tipperary's Daniel Meagher finished fifth with A Classic Sportsfield (ISH), while Godfrey Gibbons finished in seventh place overall.
The Irish U18 (Junior) team of Tom Nestor (Cooley Diamond Dancer (ISH), Momo Sheehy (TMX Herby), Ted O'Leary (Master Swatch (ISH) and Julia Adams (Milchem Ardeo (ISH), managed by Dag Albert, finished in seventh place overall. Germany took the Junior team gold ahead of Britain who claimed silver while the bronze medal went to France.
Alison Corbally, Director General of The Irish Horse Board said:
"This was another excellent performance at championship level for Irish youth athletes and adds to an already impressive year that has seen Ireland win multiple European medals. On behalf of the Irish Horse Board, congratulations to Heather, Chloe, and Godfrey on their team silver medals and Alannah on her team silver and individual bronze. A special word also for Thomas Duffin, breeder of the double medal winner Cooley Bounce (ISH), and to Sean Barron, breeder of HSH Has It All (ISH) and Ralph Conroy, breeder of Milchem Free Spirit (ISH) who were also part of the silver medal winning Irish team."
BREEDING
Milchem Free Spirit (ISH) – 2012 mare by Contra A (HOLST) out of Milchem Clover Lady (ISH) by Nautilus (KWPN). Breeder: Ralph Conroy. Owner: Marie Dunne. Rider: Godfrey Gibbons (IRL).
Cooley Bounce (ISH) – 2010 gelding by Grange Bouncer (ID) out of Smart Fair Lady (ISH) by Master Imp (TB). Breeder: Thomas Duffin. Owner: Caroline Kelly. Rider: Alannah Kelly (IRL).
A Classic Sportsfield (ISH) – 2014 gelding by Mermus R (KWPN) out of Cavalier Classic (ISH) by High Roller (ISH). Breeder: Siobhan McGuinness. Owner: James Meagher. Rider: Daniel Meagher (IRL).
HSH Has It All (ISH) – 2011 gelding by Puissance (ISH) out of Qeen Allo (ISH) by Aldatus Z (OLD). Breeder: Sean Barron. Owner: Heather O'Connor. Rider: Heather O'Connor (IRL).