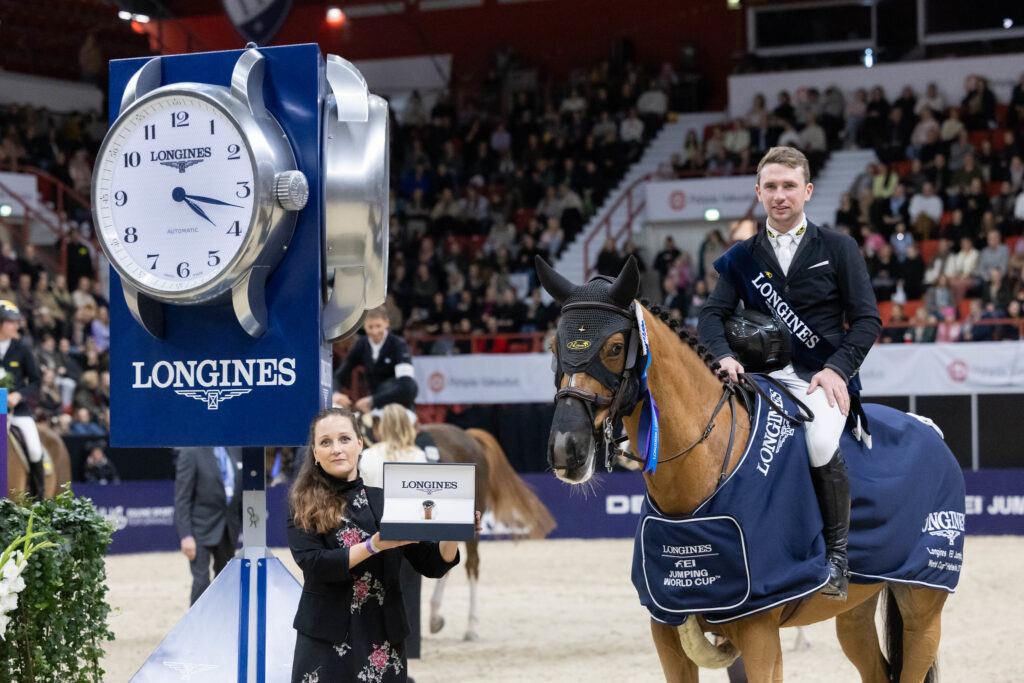 Sligo's Richard Howley and the 12-year-old gelding Consulent de Prelet Z have made it back-to-back FEI World Cup Grand Prix wins, after they triumphed in today's (Sunday) second leg of the series at Helsinki in Finland.
Thirty-one-year-old Howley from Enniscrone scored his first ever World Cup win with a sensational performance in the first World Cup leg of the season last weekend in Oslo, Norway. Seven days later, Howley was back in the winners circle as he once again beat off a world-class field in Helsinki to take the winners prize of just over €57,000.

Howley and Consulent de Prelet Z were last to go in an eight-horse jump-off, and crossed the finish line clear in 34.18 seconds to leave them with over two seconds to spare over their nearest challengers – Germany's Philipp Schulze Topphoff and Carla NRW in runner-up spot, while world number one and reigning series champion, Sweden's Henrik von Eckermann, finished third with Dzara Dorchival.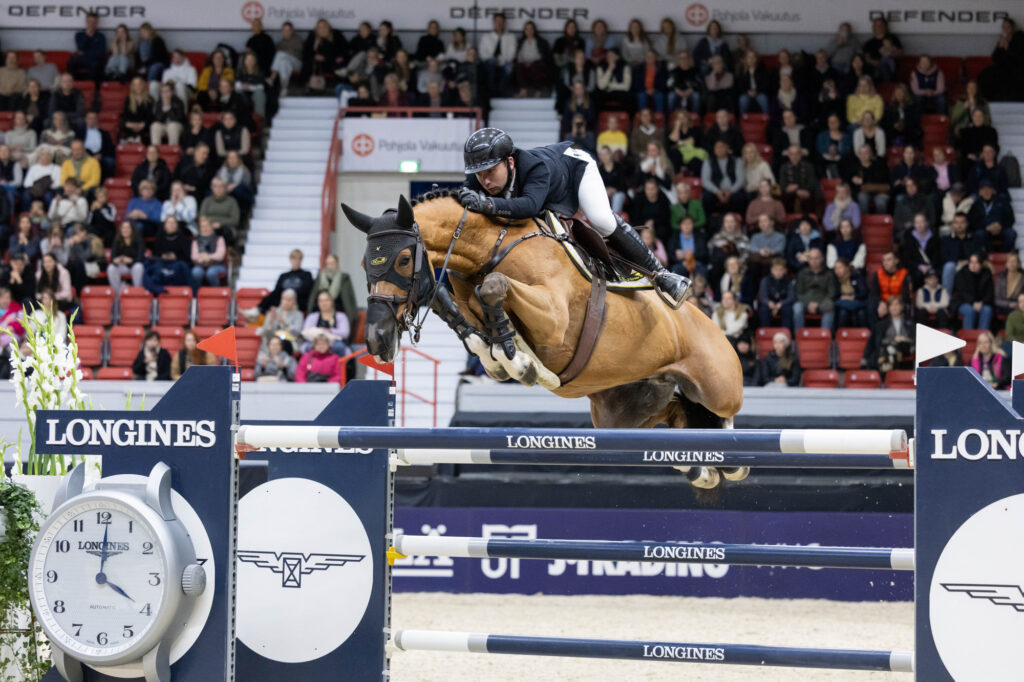 Photo: Richard Howley (IRL) and Consulent de Prelet Z – winners of the Longines FEI Jumping World Cup™ 2023/24 – Helsinki (FIN)
A delighted Richard Howley said:
"I always want to win, and competing against the best riders you have to give all. My horse is very careful so I can ask him everything, I can move fast and collect him at the last minute. Obviously I never thought I would win both legs even if it is always the goal to win. I really want to try to go the the World Cup Final so this is my chance and we are very motivated"
The result leaves Howley with a commanding lead at the top of the World Cup league table on 40 points – 19 points ahead of World No.1 Sweden's Henrik von Eckermann who is in second place heading into the third leg of the series in a fortnight's time at Lyon in France.
Talking about his horse, Consulent de Prelet Z, Howley said, "he's very careful and he's got the end quality of jump and he's super scopy. The most important thing is that I keep him trusting me and keep him confident in the build-up to these classes. And then when you ask the question he gives you everything. The horse is just a phenomenal character and he's a real fighter!"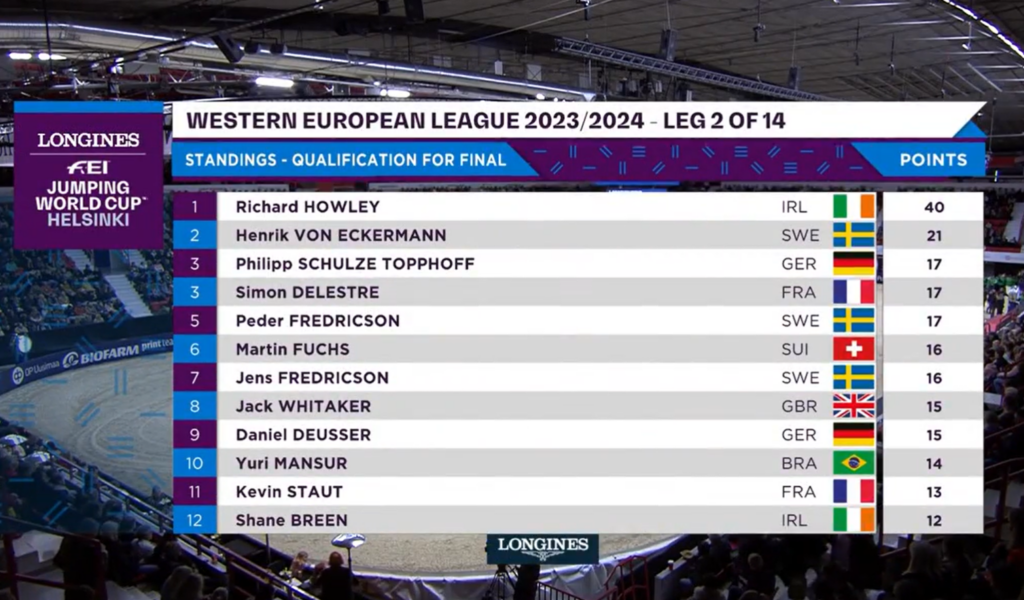 Meanwhile across the Atlantic, Cork's Shane Sweetnam and the 9-year-old gelding Cjoxx Z stormed to victory in Saturday's €250,000 five-star Grand Prix at San Miguel De Allende in Mexico. They stopped the clock clear in 43.03 seconds to take the top prize after an 8-horse jump-off to finish with almost two seconds to spare over Mexican runner-up Andres Azcarraga with Contendros 2.
Irish Horse Board Director General Alison Corbally commented:
"This was another fantastic performance from Richard Howley to win his second FEI World Cup Grand Prix win in-a-row. It really is an amazing achievement and congratulations from The Irish Horse Board to Richard and all his connections. It was another excellent weekend for Irish Show Jumping riders with Shane Sweetnam also taking the top prize in the five-star Grand Prix in Mexico."