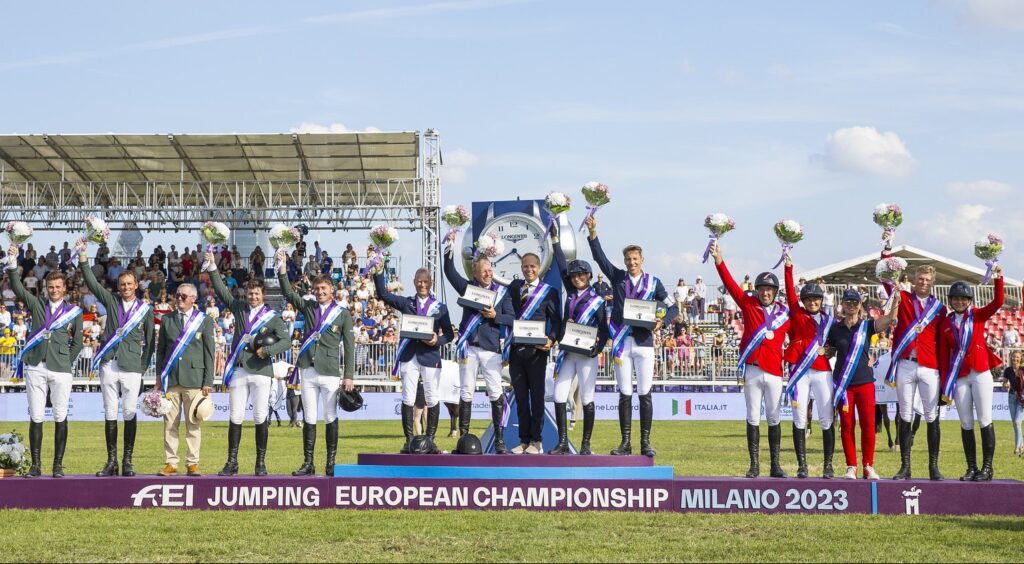 Photo: Ireland (silver), Sweden (gold) and Austria (bronze) standing on the podium following the 2023 FEI Jumping European Championships final in Milan (ITA) Photo: FEI
A magnificent performance today (Friday) from the Irish Show Jumping team of Galway's Michael Duffy, Tipperary's Trevor Breen, Cork's Shane Sweetnam and Clare's Eoin McMahon, managed by Michael Blake, has seen them win the team silver medal at the FEI European Championships in Milan, Italy.
Ireland started the final round in fourth position and a clear round from their first rider, Michael Duffy riding Cinca 3, gave Michael Blake's team the perfect start. All three remaining Irish riders – Trevor Breen with Highland President, Clare's Eoin McMahon with Mila and Shane Sweetnam with CSF James Kann Cruz (ISH) who was bred in Galway by Patrick Connolly, finished with just one fence down apiece. That saw Ireland climb the leaderboard and take the European team silver medal – Ireland's fourth team medal in European Championship history.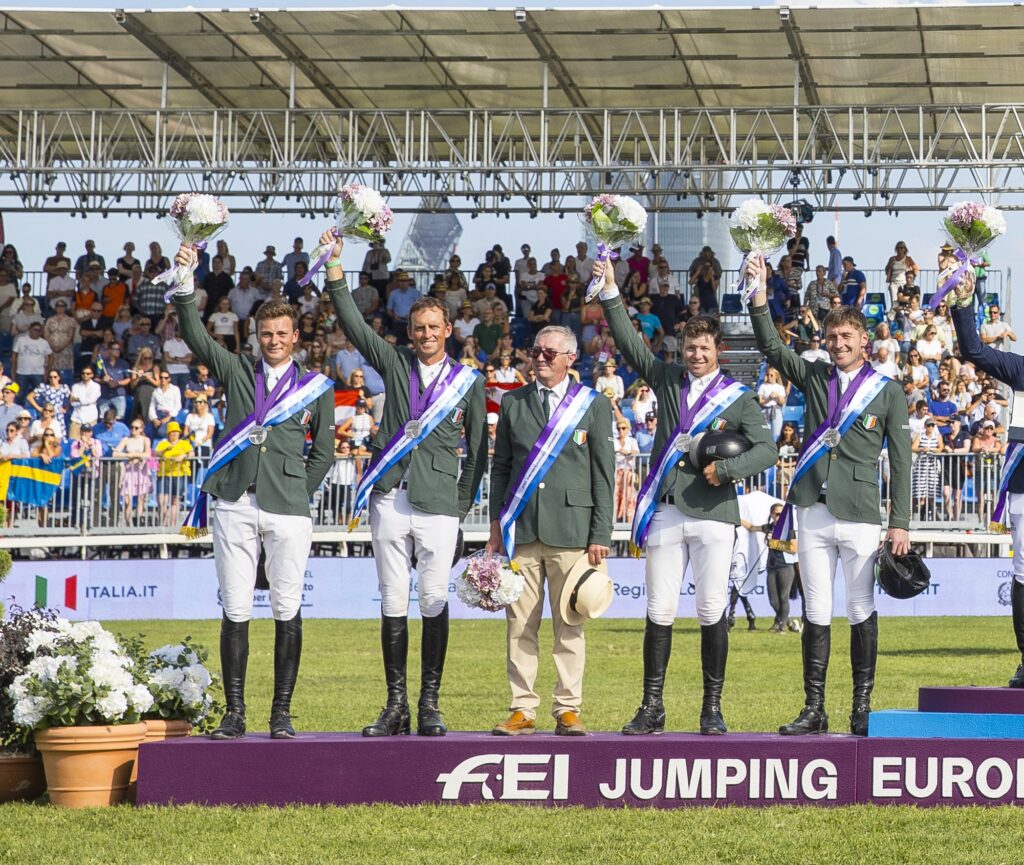 Sweden are the new European Champions, winning the gold medal for the very first time on a score of 9.51. Ireland's score of 18.0 saw them take silver, while the bronze medal went to Austria who claimed their first ever European Championship team medal with a score of 22.77.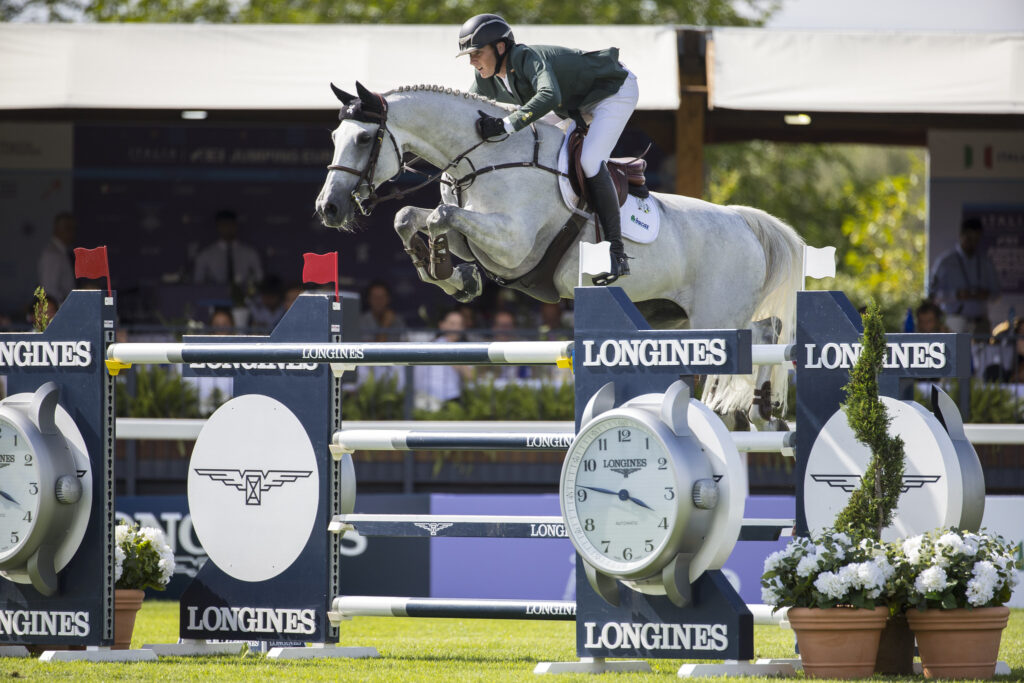 Galway's Michael Duffy (pictured) is in the bronze medal position heading into Sunday's European individual final in Milan. Shane Sweetnam is in 11th place and Eoin McMahon is in 14th.
Speaking after Ireland's silver medal win, Irish Horse Board Director General Alison Corbally said:
"This was a magnificent performance from our Irish horses and riders in Milan. I want to congratulate Michael Duffy, Trevor Breen, Eoin McMahon, Shane Sweetnam and team manager Michael Blake on this outstanding achievement. A special word also for Patrick Connolly in Co Galway, who is the breeder of Shane Sweetnam's CSF James Kann Cruz (ISH). Before today, the last Irish bred horses to feature on a European Gold medal winning Irish team was in Arnhen (NED) in 2001 with Carling King ridden by Kevin Babington and Liscalgot ridden by Dermott Lennon, so today is a special day for Irish breeders and producers. I also want to wish all our riders the best of luck in Sunday's individual final."
Today's result means that during 2023, Irish Show Jumpers have won European team gold at U16, U18, and U21 level along with team silver at senior level.
Breeding
CSF James Kann Cruz (ISH) – 2013 gelding by Kannan (KWPN) out of CSF Telly Cruz (ISH) by Cruising (ISH)[TIH]. Breeder: Patrick Connolly. Owner: Gizmo Partners, LLC. Rider: Shane Sweetnam (IRL).