There was widespread sadness throughout the sport horse community when news spread of the passing of Dr Noel Cawley on Thursday 29th June last.
Born and reared on a farm in Gurteen in County Sligo, following his secondary school education at St. Nathy's College in Ballaghadereen, Noel went on to University College Galway and later University College Dublin, where he graduated with a PhD. Noel then spent a period working for Guinness in the UK but is best known in the business world for his 32-year career at the Irish Dairy Board, where he rose to the top and spent the last 17 years as CEO, up to his retirement in 2006.
It was during this period that Kerrygold, the global Irish Dairy Board brand, became synonymous with the Dublin Horse Show through their 14 year-long sponsorship. This association, commencing in 1989, raised the profile of Ireland's flagship equestrian event, reaching two million TV viewers worldwide by 1999 and elevating it to its current position as one of the most unique and prestigious stops on the global tour.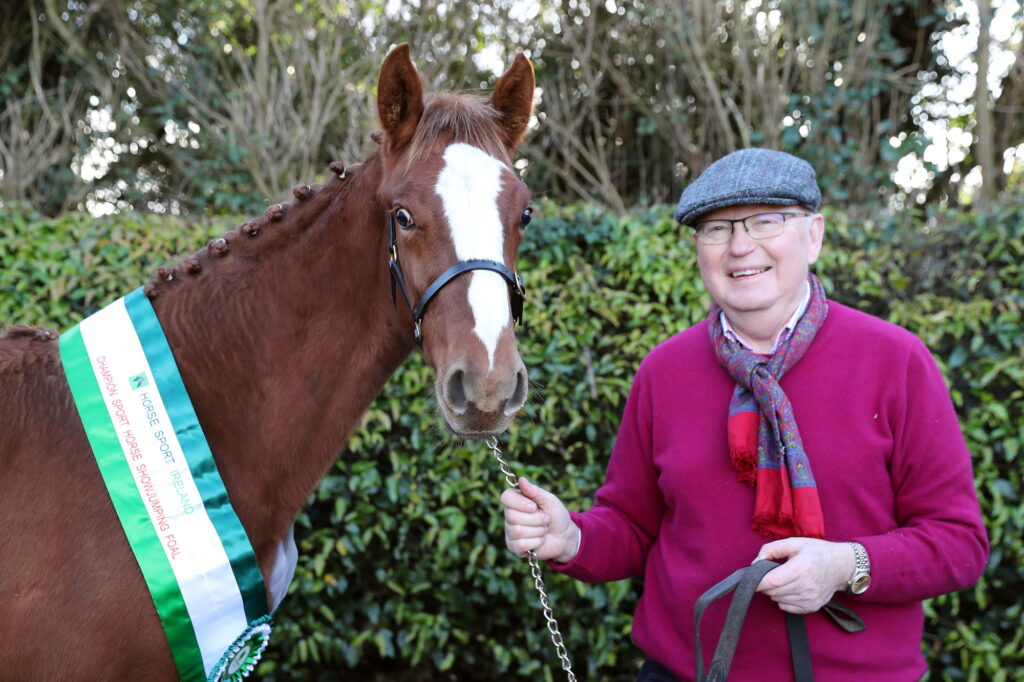 When the Irish Horse Board was established in 1993, Noel was the obvious choice to head up the fledgling organisation and he was duly appointed by the then Minister for Agriculture, Joe Walsh, as the first Chairman of the breeders Co-operative. By then, Noel was a successful breeder and producer of sport horses, and this expertise and passion for the sector, as well as his exceptional business know-how, quickly came to the fore as he built the structures and programmes to facilitate the further development of sport horse breeding in the country. During his time as Chairman, Noel laid the foundations and built a strong representative body for sport horse breeders and producers. During this period the Irish Horse Board, through its studbooks for the Irish Sport Horse and Irish Draught horses, developed many breeding initiatives that significantly benefited the quality of Irish horses bred and produced in the country. Two such initiatives, still delivering, are the young horse show jumping and eventing series which provided the opportunity for breeders to add value to their horses in Ireland and laid the foundations for their future international success. Noel furthered this showcasing of Irish horses through the IHB's extensive promotion and marketing activities on the global stage. Noel continued as a Director of the Irish Horse Board until 2004 and his legacy will continue to serve the interests of its shareholder members in the years ahead.
Noel's great interest in horses had its roots in the home farm in Sligo where horses were used for the farm work, as a means of transport, as well as providing enjoyment for the family, through competing at local shows. While Noel had a very demanding and influential business life, his love of horses was always to the fore and on returning to Ireland he bought a couple of mares and set up Newpark Lodge Stud in Co Kildare. While this was very much a labour of love, like everything he turned his hand to, Noel made this into a very successful business, founded on the philosophy of starting with your goal and using the best bloodlines to try and get you there.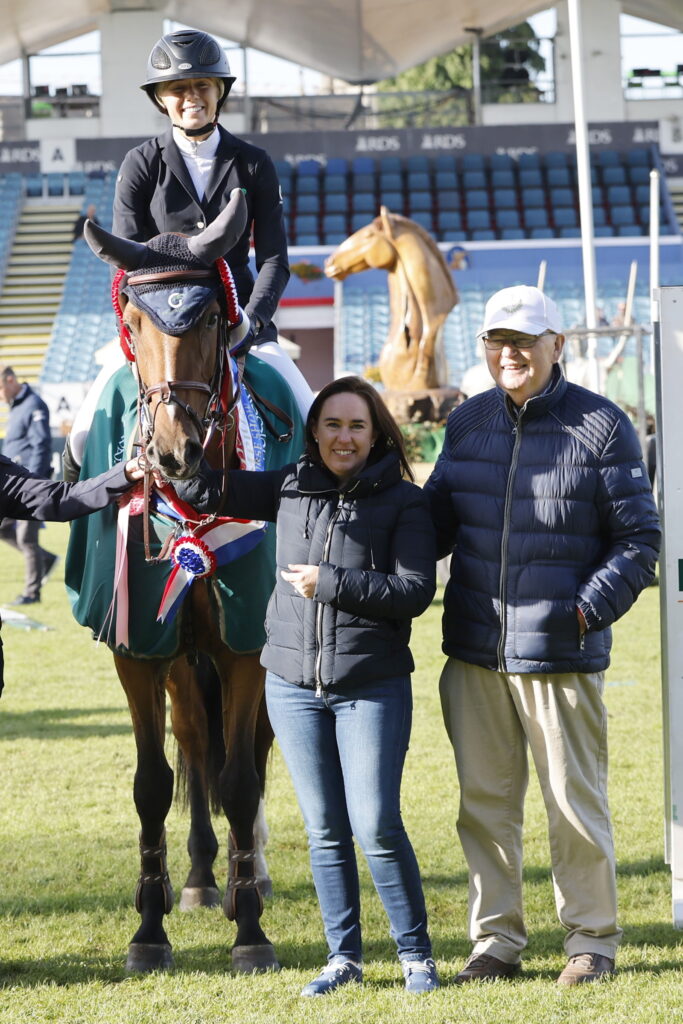 He and his daughter Lisa produced some of Ireland's top show jumpers of recent years. They bred multiple international jumping horses, amongst the best were Ballypatrick Flamenco, Golden Exchange, Cruise on Clover and the Cruising sisters, Rincarina and Solerina. He also bred three successful Nations Cup horses, namely; Touchable, Mullaghdrin Touch the Stars and Mullahgdrin Gold Rain, all out of Irco Rain who was by Irco Mena.
However, probably Noel's own favourite was Rincarina, who gave him his first RDS Championship success, by winning the six year old show jumping championship in 2010. Visitors to his home would always be shown Rincarina's foals first ahead of any other potential future stars.
Rincarina also provided him with the 5 year old championship winner at the Dublin Horse Show, through her first foal, Laurina by Stakkato Gold, when ridden by Leah Stack in 2021. The same year Laurina also won the prestigious Breeders Classic final in Barnadown. This year, Noel's breeding success continues with three of his horses already qualified for the forthcoming Dublin Horse Show.
The Irish Horse Board extends its deepest sympathies to Noel's wife Anita, his daughters Lisa and Claire, his brother John and his extended family.