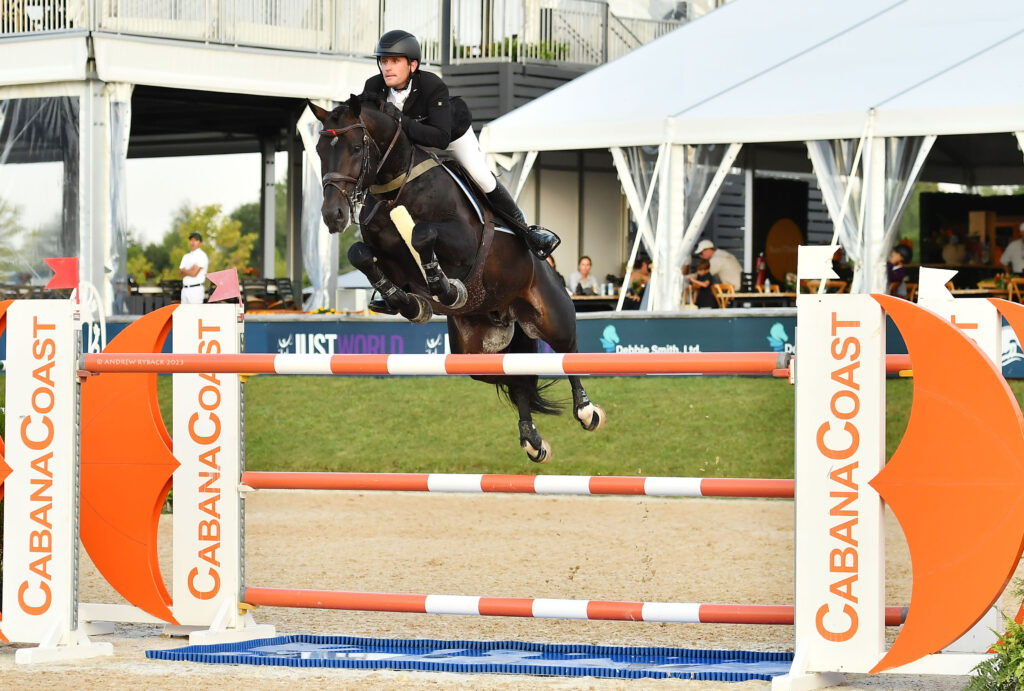 Offaly's Darragh Kenny has made a winning start at the five-star fixture in Traverse City Michigan, USA. Riding the 12-year-old stallion Chic Chic, Kenny came out on top in the $142,000 Cabana Coast CSI5* Qualifier after a 15-horse jump-off.

"The horse jumped fantastic," Kenny said of the 12-year-old Westphalian stallion owned by Vlock Show Stables "He's an incredible horse and always pulls out a great result. Daniel [Bluman] was obviously very fast so I just had to go try to beat him. Luckily enough for me it played out well today."
Bluman (ISR) was first to go in the jump-off, setting the pace with Over The Stop Stables LLC's Gemma W at 40.05 seconds.
"I knew Daniel was very fast between the first two jumps, and that came up well for me; we ended up doing the same strides," Kenny said of his track in comparison with Bluman's and where he made up the time. "I was lucky the last line showed up as forward as it did. That was great for me."