Another phenomenal performance from an Irish rider at the FEI Show Jumping World Championships for Young Horses at Lanken in Belgium, saw Wexford's Harry Allen and Kumina Della Caccia (MIPAAF) win the 7-year-old final to complete an incredible championships for Irish horses and riders.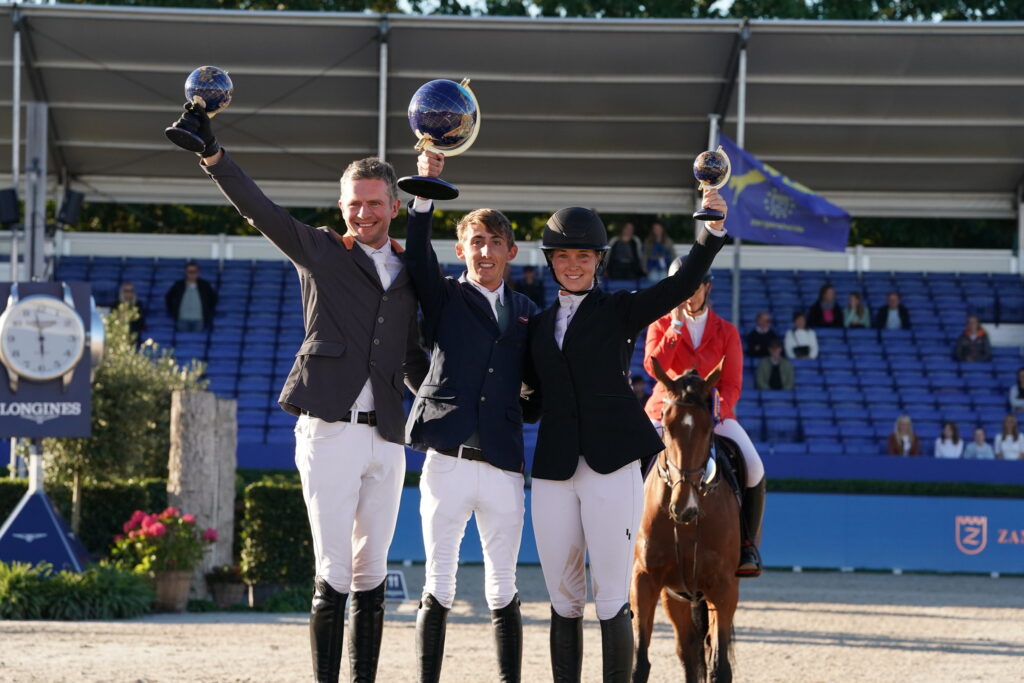 One of 11 combinations who made it into the jump-off, Allen produced a daring dash against the clock with the daughter of Kannan, stopping the clock in 35.30 seconds to take victory. Carlow's Jason Foley also made it into the jump-off with Mister Querly Z (ZANG) and finished in ninth place overall.
Alison Corbally, Director General of The Irish Horse Board said:

"On behalf of The Irish Horse Board, congratulations to Harry Allen and all the team at Ballywalter Stables on a brilliant victory in the 7-year-old World Championship final. This result capped a superb championships for Ireland, winning two gold, two silver and a bronze medal. Almost 700 horses and riders started the week here in Lanaken, and of the nine medals that were on offer, Ireland has won five of them which is an incredible achievement from the all the breeders, owners, riders and those working behind the scenes."

Breeding
Kumina Della Caccia (MIPAAF) 2016 mare by Kannan x Toulon. Owned by Ballywalter Stables. Bred by Coop.Soc.Agr. La Caccia – Onlus. Rider Harry Allen.

Mister Querly Z (ZANG) 2016 gelding by Mosito v. Hellehof x For Pleasure. Owned by Castlefield Breeding Farm. Breeder: CDM GMBH. Rider Jason Foley.