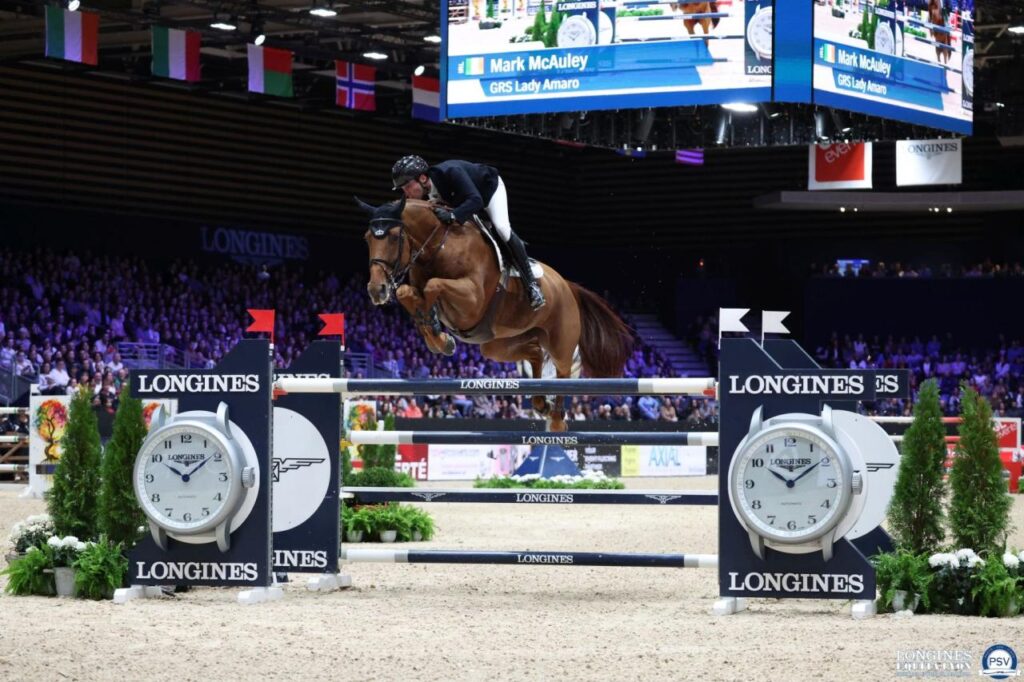 Co Louth's Mark McAuley and the Denis Hickey-bred 10-year-old mare GRS Lady Amaro (ISH) claimed an impressive runner-up finish in last night's (Friday) five-star Longines Grand Prix at Lyon's World Cup show in France. One of 13 riders who made it into the jump-off, McAuley was clear again against the clock and finished just over half-a-second behind French winner Julien Epaillard with Dubai du Cedre.
Sligo's Richard Howley also made it into the second round with his double World Cup winner Consulent de Prelet Z and one fence down saw them finish in eighth place overall.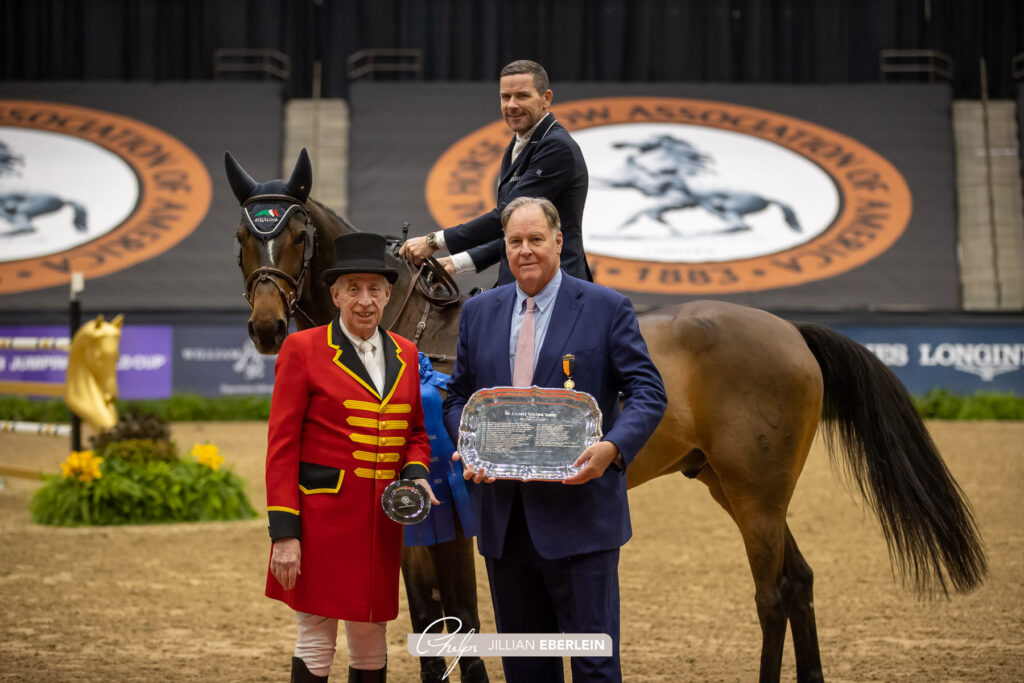 Meanwhile across the Atlantic, Co Down's Conor Swail (pictured) powered to a superb win in the $38,700 International Speed Stake at Lexington's four-star World Cup show in the USA. In an electrifying display of speed and precision, Swail and the 10-year-old gelding Casturano finished over two seconds ahead of Daniel Bluman (ISR) who finished second with Corbie V.V.
"It was a quite twisty turny course and yeah, all the numbers came up good for me and all the turns; the horse was really with me," Swail commented after his victory.
Galway's Andrew Bourns finished seventh aboard Disa DM 42 with one fence down in the first round.
BREEDING
GRS Lady Amaro (ISH) – 2013, Mare by Amaretto Darco (BWP) out of Legal Lady (TB), by Over The River (TB). Breeder: Denis Hickey, Co. Wexford. Owner: S.n.c McAuley.